I thought a MOO is such a little thing against ATCs and all those other larger sized formats.
So it is the perfect way to create a Mini Steampunker on a MOO.
Please take part on our MOO-SIZE -STEAMPUNK Challenge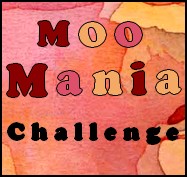 Auf ein kleines MOO Format passt doch ein Steampunkbaby richtig gut, oder!?
Wir würden uns rieseg freuen, wenn Ihr wieder so zahlreich dabei seid bei unserer Challenge!