I decided to join the nice inchie - Challenge over on
theme is TRAVEL-
after this I brought my little inchie
on a MOO for the feather
(we call pin nibs - also "feathers" in german)
theme over on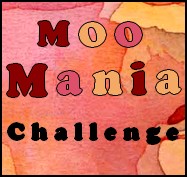 It became a vertical take - off MOO ---lol
and I just want to share how you can simply make pen nibs embellishments out of a soda can
- a rubberstamp image of a pen nib -and- permanent ink.
In my mind Stazon ink is better for this, but my Stazon has dried up and
I have no refiller.... the Archival jet black takes a bit longer to dry!
You can heat the Archival Ink impression with the heat gun to make it permanent and faster to dry!
But caution - Alu get´s very hot!
Look at the images -- it´s so easy!
stamp- cut out- and emboss from the back on some soft pad.
Don´t be afraid.. the edges of the aluminium soda cans aren´t really sharp!
O.K. be careful - not for kids!
I assume no liability!!!
Cutting this aluminium didn´t ruin any of my scissors by now.
I ' ve rather got the impression that
it sharpens them ...
So .. und nun alles nochmal auf Deutsch:
speziell für meine liebe Jutta, Sabine, Uli ......
Ich hab ein Inchie zum Thema Reise für obige Inchiechallenge gewerkelt-
danach daraus ein Senkrechtstarter - MOO für MOO MANIA
und das dann auf dem TAG ganz oben verbraten!
Clever ..was?
und auf den Fotos hier drüber zeig ich ganz kurz, wie man aus der Rückseite
einer Alugetränkedose und einem Stempel mit Schreibfedermotiv eine kostenlose Embellishment Schreibfeder friemeln kann.
nö.. das Alu von der Dose ist an den Kanten echt nicht scharf..
gut ihr müsst schon auf Eure Fingerchen achten
und Eure Kinder das besser nicht tun lassen.
froebelchen übernimmt zumindest keine Haftung für etwaiige Verletzungen!
Dass das klar ist!
Ach ja und bevor ich es vergesse:
mein Tag hier linke ich auch zu
vi-inspirations.blogspot.co.at
schaut dort vorbei:
wie immer gibt es einen tollen Gutschein
für den Shop zu gewinnen!