This week I managed to make an Art Journal Page for
Art Journal Journey
and
Moo Mania
in one piece. The little Moo ( you know a Moo is a little format:
approximately 1.1 x 2.8 inches.
) works quite well with my page. The background is made with white gesso, papermache-clay and acrylic color and self mixed spraypaints and some maritime rubberstamps. Then are some paper napkin motifs glued to it. I hope you like my Venice Page. Thank you for visiting and leaving comments for me. I appreciate every single comment and love to visit other artists within the wonderful community of blogland!
Diesmal ist es mir gelungen eine Art Journal Seite für
Art Journal Journey
und
Moo Mania
zu vereinen. Das kleine Moo ( Ihr wisst inzwischen : ein Moo ist ein Miniformat : 2,8 x 7 cm) passt prima auf meine Venedig Seite - ich hoffe sie gefällt Euch. Danke dass Ihr mich immer wieder besucht und Kommentare schreibt, ich freue mich über jeden einzelnen. Ich genieße es und mag es auch sehr die anderen Künstler auf ihren Blogs zu besuchen und mich zu inspirieren und auszutauschen . Eine tolle Bloggergemeinde wie ich finde! Der Hintergrund ist mit weissem Gesso, Papiermachemasse und Acrylfarben, bzw. selbstgemixten Sprühfarben und ein paar maritimen Stempeln entstanden, hernach hab ich Papierserviettenmotive aufgeklebt.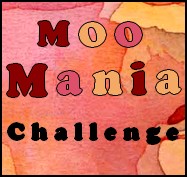 I am also linking this piece to the amazing PPF!
check out this great weekly event!