Our current theme still is Cinema & Movies at /
Unsere derzeitiges Thema heisst Kino & Film bei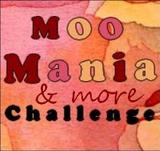 There is still time to join in the fun until July 1th /
Therefore I made this Mixed Media Page in one of my Journals and hope you like it!
Dafür hab ich diese Journal - Seite in Mischtechnik gestaltet und hoffe Ihr mögt sie!
this will be also linked to my favourite weekly event

Auch gelinkt zu


Thank you Eva and Kristin for offering a place for artists to experiment and teach so that we all may become creative and original. It is a wonderful place to visit, show and comment on everyone else's ideas, creativity and learn something in the visits...
Thanks for dropping by dear visiters!
Your comments and kindness are always much appreciated.
Danke für's Reinschauen - Eure Kommentare und Eure Freundlichkeit schätze ich immer sehr!