I would be very glad to meet you at one of the
parties below-
or even better at all of them!
Wär schön Dich auf all den Parties ( Du findest sie hier drunter) zu treffen.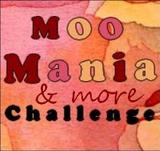 Thank you so much for your visit today! Always a pleasure to have you here!
Danke für Deinen heutigen, lieben Besuch! Es ist immer schön Dich hier zu sehen!