As you know is our theme over at /
Wie Du weisst heisst unser Thema bei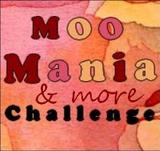 BRIGHT AND CHEERFUL / Bunt und Fröhlich
and our theme over at /
und unser Thema bei
so I came up with above spread in my Journal matching both Challenges
und darum gibt es obige Doppelseite passend zu beiden Herausforderungen.
The drunks are applied with an old credit card - so proud with how they turned out-
Die Baumstämme hab ich mit einer alten Kreditkarte aufgespachtelt -ich bin so stolz, dass mir das so gut gelungen ist.
another inspiration from the gorgeous
G.Lipski
-
eine weitere Inspiration der großartigen G.Lipski.