This page is a

f

eebl

e

attempt

t

o

paint a Klimt inspired birch grove - the sentiment and splatters are set digitally. - Diese Seite ist ein zaghafter Versuch eines Klimt inspirierten Birkenhains - Der Text (DAS BEWÄLTIGEN STARKER GEFÜHLE DURCH KUNST) und die Sprenkel sind digital gesetzt.


Inspired by the Masters / Inspiriert von den Meistern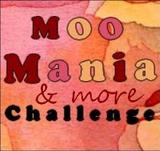 Anything goes /
Freies Thema
THREE MUSES
choose an artist....
WOULD BE GREAT TO MEET YOU AT THE CHALLENGES
Wäre toll Dich bei den Challenges zu treffen.