I took
this pattern here
as an inspiration for my background and
this portrait
as inspiration for my subject. So this spread is a Matisse inspired one indeed.
The Quote I took from Lao Tzu -
Vers 28 from Tao Te Ching :
but keep to the feminine:
receive the world in your arms.
Be a valley under heaven;
if you do, the Tao will never leave you
and you will become as a little child.
Den Spruch hab ich aus
Tao Te King - Vers 28
Ich hab
dieses Muster hier
als Inspiration
für
meinen Hintergrund genommen und
dieses Portrait
als Inspiration für mein Hauptmotiv. Somit ist das eine wahrlich Matisse inspirierte Angelegenheit.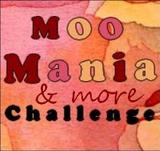 with the new theme . MASCULINE / MASKULIN

with INSPIRED BY THE MASTERS / Inspiriert von den Meistern


I feel a little bit better meanwhile - but still the bed is my favourite place !

Mir geht's ein klein wenig besser inzwischen - aber immer noch muss ich mein geliebtes Bettchen hüten!