Busily we still collect EGGS at
Wir sammeln noch eifrig EIER auf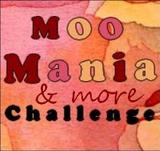 until April 7th you are invited to link all sorts of projects according to our: EGG theme
- not just the MOO format is accepted there.
Bis 7. April bist Du eingeladen alle Arten von Projekten, die zu unserem EIER-Thema passen zu verlinken - nicht nur das MOO Format wird akzeptiert.
I prepaired nests in my Altered Book.
Ich hab Nester in meinem Alterd Book vorbereitet.
Nests are a symbol of life.
Nester sind ein Symbol für das Leben.
Das Geheimnis zu einem ausgefüllten Leben besteht darin mehr Anfänge als Beendigungen zu haben.
also meant -
auch gedacht für
our new monthly theme (favourite) poems and Quotes at
unser neues Monatsthema Lieblings-Gedichte und Zitatet bei