I came up with this spread made up of scrapbookpaper(Studio k), old bookpages, pc generated text(quote), white glue, white gesso, acrylic paint , charcoal pencil, watercolor pencils. It's a lovely quote written by
J.M. Barrie
- the author of Peter Pan.
Doppelseite : Designerpapier (Studio k), Buchseiten, computergenerierter Spruch, Bastelleim, weisses Gesso, Acrylfarbe, Kohlestift, Aquarellbuntstifte.
Zitat vom Peter Pan Autor J.M.Barrie.

meant for

NEW BEGINNINGS (week 1 )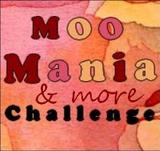 Feelings of spring (week 2)


Favourite Quotes
I will share
EGG○LIQUEUR.. I so love it over vanilla icecream..you have to try this out if you
didn't have yet. Just DELICIOUS..
Ich mag ab und an gern Eierlikör über Vanilleeis - das ist köstlich, Du solltest das unbedingt probieren, falls Du diese Eisvariation vielleicht nicht kennst.