Happy Sunday to all of you!
I hope you are all well!
I made a page meant for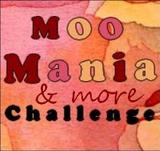 I hope to see you there this fortnight - our bottle theme runs until 2 June.
Diese "FRISS DEINE GEFÜHLE NICHT IN DICH HINEIN" Seite für
MM&M
zum Thema Flaschen hab ich heute zu zeigen!
Ich würd mich freuen, wenn Ihr auch wieder zahlreich mitmacht bei
MM&M
.
Das Thema läuft noch bis zum 2. Juni.
Einen wunderschönen Sonntag wünsch ich Euch!
Schaut doch vorbei bei
MM&M
.
And for
AJJ
I made a digital page by starting with drawing a quick face on paper
scanned it and changed it digital
and put it to a watercolor background
and played a bit with it in my Photo editing programm
and at the end I came up with this:
meant for "THE SEA" over at

Und ein hybride Seite für
AJJ
zum Thema "Das Meer"