I am not sure if I manage to share a page on every day in July...but I try my best ....we will see.
Ich weiß nicht recht ob ich im Juli jeden Tag eine Seite zeigen werde können, aber ich versuchs..wir werden sehen.
This one is meant for
AJJ
and also for our
"Swirl theme"
over at
Gedacht für

AJJ

und auch für unser "Schnörkel Thema" bei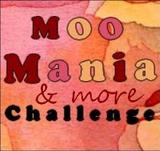 This postage stamp is just on a napkin and I used the part of this napkin here.
Diese Briefmarke ist lediglich auf einer Serviette, ich hab den Teil der Serviette hier benutzt.