AUTUMN MOOD at / Herbststimmung bei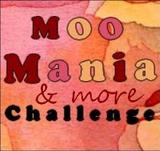 Join us there if you haven't already! We like to have you with us!
Mach doch auch mit, wie freuen uns Dich bei uns zu sehen.
Charcoal , white correction pen and pastels on a monoprint.
Kohlestift, Weisser Korrekturstift und Pastelle auf einem Monoprint.
No 43

And for this page I had a nice digital playtime with an old journal page of mine - shown
here
.
It's relaxing for me to try out different things in my PhotoFiltreXP . I don't make mess on my desk...lol! It's meant for ARCHITECTURE at

Und für diese Seite genoß ich eine kleine Spielerei mit einer alten Journalseite von mir (
hier
zu sehen). Es ist ab und an ganz nett verschiedene Möglichkeiten im PhotoFiltreXP Programm auszuprobieren. Man muss hernach seinen Tisch zumindest nicht aufräumen ..das hat auch was Reizvolles!