A NEW THEME OVER AT
And as it is the last theme in 2015 we decided to chose:
so feel free to link whatever your heart desires during this two weeks!
I started an experiment in one of my Altered Books. I didn't know if it would work - it did!
I collaged one of my
watercolor faces
to the book and so I came up with this kind of double-spread.
If I turn over the page with the face on it, I have space enough to journal about this
year, t
hat
is
now comi
ng t
o
an end.
It was a good one for me - special good - because I got my first own studio - oh yes!!!
Collage with Journaling and it is No.33 of 99 faces.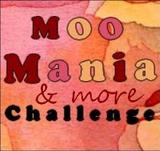 and

Have a great day and thanks a lot for coming by!