We have a new theme for the next two weeks over at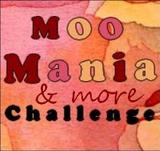 FAVOURITE STAMPS OR IMAGES
The two above are from A-Capella and Stampingback.
I drew my own version of her for my spread as well ( used Stabilo Mark It All Pencil for it)
And so I came up with this spread!
It's also meant for
AJJ / COLLAGE
and it is 16 /
99 faces
.
An now - for
Elizabeth's
SECOND LOOK ON THE SECOND
I found a card I made with this beloved face
and I rememer that I was extremly proud of it as I created it. - shown HERE.
It is so nice of you to stop by here at froebelsternchen today and I hope you have enjoyed your visit
and I would really appreciate to meet you at one , or even better at all the mentioned challenges as well!