"When a red robin constantly visits you, it's a loved one in heaven trying to say HELLO".
Today I have to share a spread in one of my Altered Books with you.


WINTER WONDERLAND at


and ANYTHING GOES at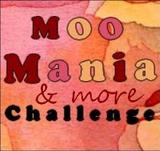 Have a great day and thanks a lot for coming by!