I tried to use directly the thin shiny white backside - paper of the thin calender pages of my
I sketched the face with the magical Stabilo Mark It All Pencil (featured
here
)... made a rubbing with a heart folder and an oil pastel and diluted lines with the waterbrush. Some color comes from an
inktense block
. Paper scraps were glued on.
A bit of gesso was brought on here and there with my finger and I stamped a rubberstamp with musical notes on random places and wrote the quote with Artsist Pitt Pen 1,5 Faber Castell.
In the end I played with her digital and changed the color.
I cre
at
ed this face
from
my
imagination
but now as I look at it I think she looks a bit like
This page is meant for
IF MUSIC BE THE FOOD OF LOVE
at
and
over at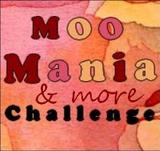 Thank you for visiting me here at froebelsternchen today! I hope to meet you (again) at the mentioned challenges!