The next two weeks we have a nice theme over at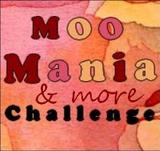 One that warms my heart.
MY FAVOURITE PET
I like almost all animals except of mosquitoes that bite me, so I may find some other animals to honour during the next two weeks as well, but since I so love my dogs - I will start with a portrait of one of my Rhodesian Ridgebacks, they are with me each day- we have much fun together and we love each other .
It's an Altered Book spread - a quick watercolour sketch.
Liyongo (10)----------- Quinnie (6)
it's also meant for 99 faces
Thank you for visiting me and I really hope to see you at
Show us your favourite pet!