this month's theme is
IF MUSIC BE THE FOOD OF LOVE
Really lots of possibilities with this theme - I always love nature and birds.
This page in my
Junk Journal
is meant for our new theme .
I hope to see you all again with many entries over at

I will also link to - USE YOUR SCRAPS at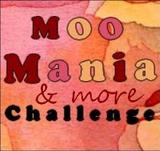 Thank you for stopping by and visiting me here at froebelsternchen ~
it is always so nice when you do.