TRANSPORT is our new theme over at
Would be wonderful to see many of you
at
TIOT
(with a TRANSPORT theme)
!

and the
HEART
- theme over at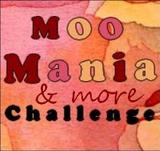 Elizabeth
invites all of you to take part in
I drink a lot of
unsweetened
tea and water and try to eat healthy since I want to maintain my weight now.
One of my favourite foods in winter is cabbage with boiled beef and roast potatoes.
Here I drank fruit tea
even though a glass of beer would have been much better with this meal
.
HAPPY T - DAY!