I drew the girl on a gessoed newspaper - background and deluted the lines with a brush I dipped in cheap hairspray - I wanted to try this - and yes it worked and the lines are even nearly permanent now.
edit: a blog-friend asked how to do it:
spray the hairspray on plastic or glass or another
non-porous surface to make the spray liquid-
just a few accents with a colored pencil in the end.
She is meant for
and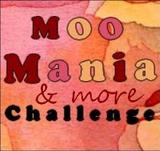 where we want you to
use newspaper
this time.
Happy Sunday you all!
Thank you for visiting froebelsternchen!