Today I want to share the cover for one of my finished Altered Book - meant for
IF YOU GO DOWN TO THE WOODS
and for
USE NEWSPAPER over at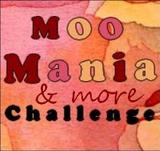 I expanded the spine for a better closure. Since the body of the book, the inner block, always gets very fat at the end of the progress , with all the layers I add, it's easier to enlarge the spine, so that the journal can be closed nicely and does not get bulky. You can glue the block in after creating the new spine by gluing the front- and endpapers into the cover.
( like shown in this
video
)
In this case I bound the block into the spine with some shoe laces I had on hand . Not the perfect style, but I am quite satisfied with it. The inner block was a bit too fat , gluing it didn't work well
- so I helped myself with the simpler idea of binding it with string - here shoe laces .
here are some photos from my progress
Thank you for your visit!