do less with more focus is the message to myself.
On this spread in my
LETTER Journal
I used some of my used teabags and bits of the paper of the packages as well .
since tomorrow we start a new theme over at
AJJ
.
Thank you so much Linda for hosting February with such an amazing theme!
The girl is painted on a teabag and used on the spread.
Hope you join
TIME FOR TEA
and maybe we also meet over at
TSFT.
My entry will also be linked to
Handpainted over at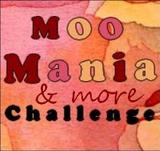 HAPPY Tuesday to all my lovely followers and friends!