A brandnew theme over at /
Ein brandneues Thema bei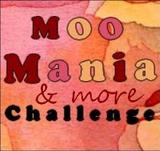 UNDER WATER/
Unter Wasser
I came up with something I made for the first time. An Altered Book spread with a fold out flap./
Ich habe etwas ausprobiert. Eine Altered Book Doppelseite mit ausklappbarem Teil.
That's the spread. /
Das ist die Doppelseite.
And here it is with the fold out page

/und so sieht es ausgeklappt aus.
And of course it will be also linked to Rosie's Art Journal Journey theme of Circles

.
Es wird natürlich auch zu Rosie's Kreise Thema bei ART JOURNAL JOURNAL verlinkt.

I really hope to see you at both challenges!/
Ich hoffe Dich auf beiden Challenges zu treffen!
Thank you for your visit!/
Danke für Deinen Besuch!
oxo
Susi